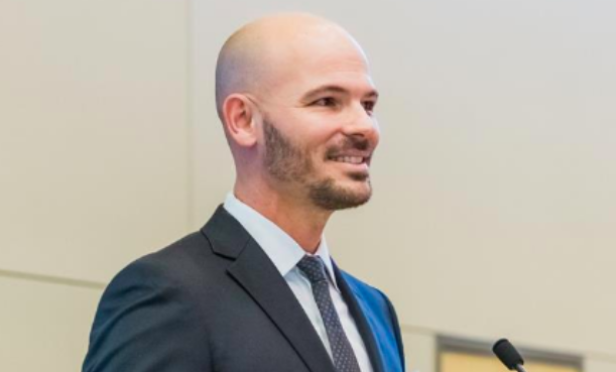 David Hodgins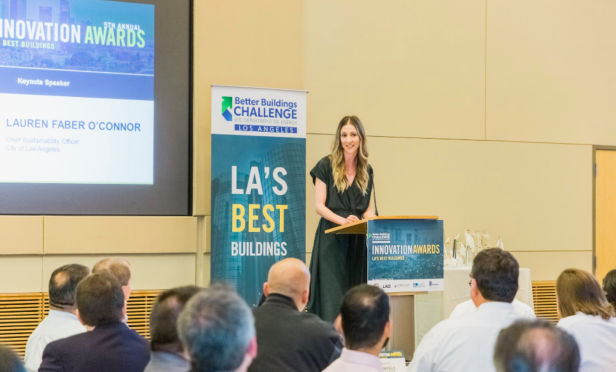 Keynote - Lauren Faber O'Connor, Chief Sustainability Office, City of Los Angeles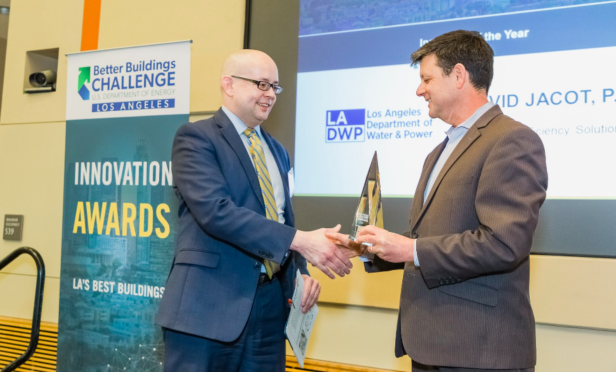 David Jacot, LADWP, Innovator of the Year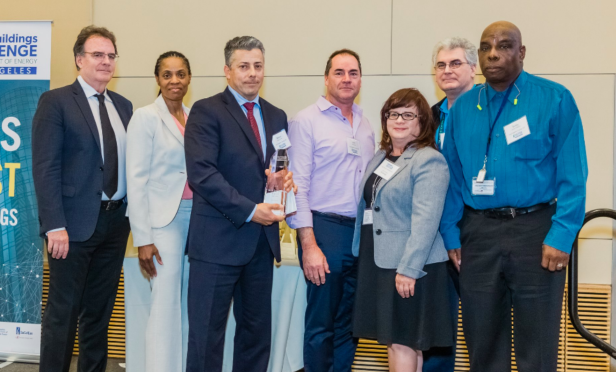 LA County - Walk the Walk Water Award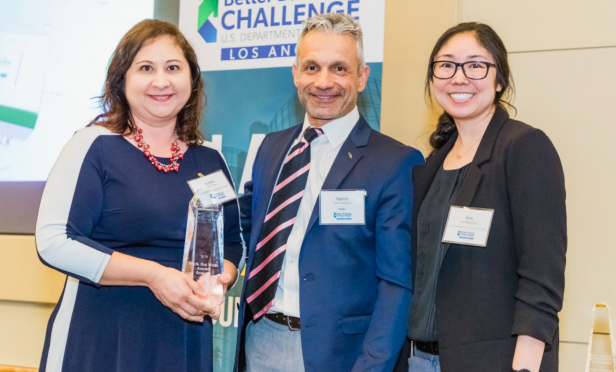 LA Convention Center - Walk the Walk Energy Award
Advertisement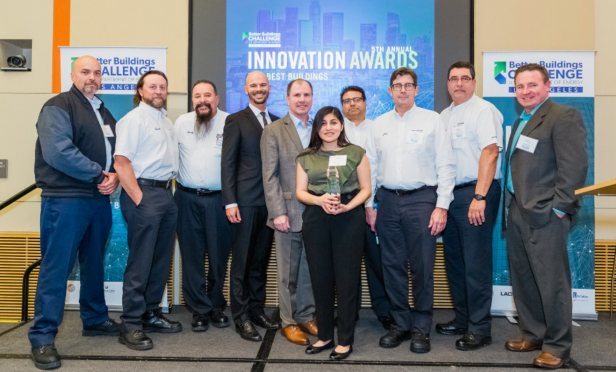 Brookfield Properties - Portfolio of the Year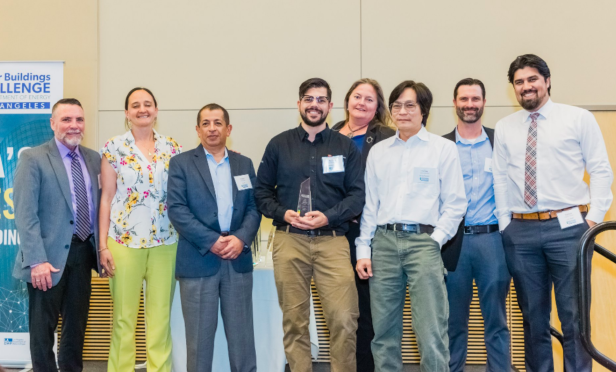 UCLA - Water Efficiency Finalist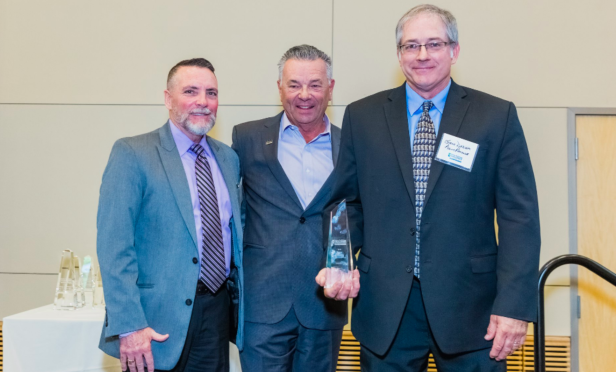 Westin Bonaventure -Water Efficiency Project of the Year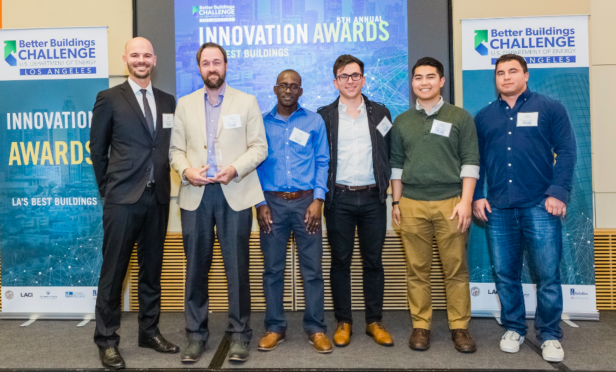 Paramount Studios - Energy Efficiency Finalist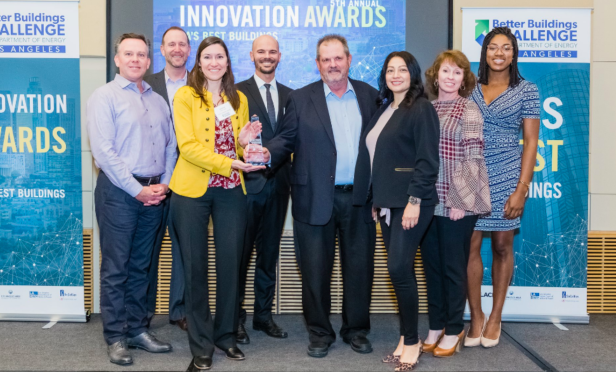 CommonWealth Partners-Energy Efficiency Finalist
Advertisement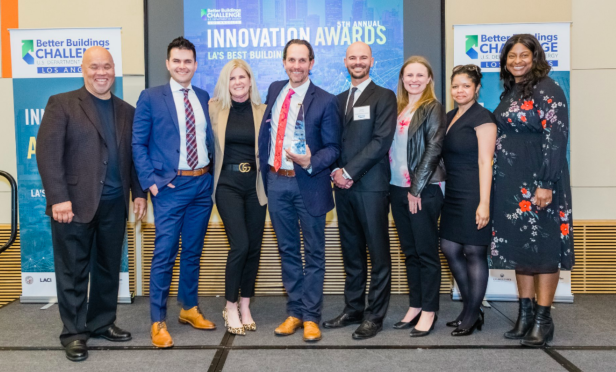 NBCUniversal-Energy Efficiency Project of the Year.
The Los Angeles Better Buildings Challenge honored four buildings and property portfolios last week at its annual event. The Better Buildings Challenge honors commercial properties that are pioneering green building efforts by addressing the California drought, an aging power grid and Los Angeles' growing population. This year—the fourth annual event—the Better Buildings Challenge received twice the number of submissions as it did in 2018, an illustration of increasing green and energy-efficient practices.
"Turn out was great. It was completely full, and the response was awesome," says David Hodgins, executive director at the L.A. Better Buildings Challenge, tells Globest.com. "Owners are competing year after year, and it continues to grow. I'm especially proud of the way we bring together different organizations to support the event—BOMA, IREM, and CCIM, but also USGBC, UCLA and other advocacy groups. So there's this exchange of ideas and learning that happens."
The challenge honors four projects. This year, Museum of Contemporary Art won the award for Energy Efficiency Project of the Year after reducing its energy use by 50%, upgrading air conditioning units, adding digital management systems and installing LED light fixtures; Cedars-Sinai Medical Center won for water Efficiency Project of the Year for installing the most effective ground water reuse system in the city; Brookfield Properties won the award for Portfolio Project of the Year for saving 5 million KW of energy across its 9 million-square-foot portfolio in Downtown Los Angeles by installing LED lighting and water-efficient landscaping; and Los Angeles World Airports won the Walk the Walk Award for installing utility plant upgrades that led to a 20% increase in HVAC efficiency.
These four projects and owners are leaders in green practices, and are encouraging other owners to adopt similar practices. "We got dozens of submissions this year, more than two-times previous years, so competition was very tough," said Hodgins. "The categories and criteria were the same for the private buildings, but we added two more categories for public buildings, because we got a huge response there as well."
Hodgins expects the program to continue to grow. For owners looking to make upgrades to increase efficiency—and ultimately save on utility costs—LABBC has outlined energy and water efficient goals, which include best practices and guidance. To get a sneak peak inside the fourth annual awards ceremony, scroll through the photo gallery above.
NEW INNOVATION AT 2021 FOR THE CRYPTO CURRENCY. BIG OPPORTUNITY
( π ) Pi is a new digital currency developed by Stanford PhDs, with over 10 million members worldwide. To claim your Pi, follow this link https://minepi.com/yildiztekin and use username (yildiztekin) as your invitation code.